Villa Holidays 2023/2024
Search and book your perfect villa accommodation from 1000's of villas worldwide with villas with pools. We have teamed up with leading villa operators to bring you a comprehensive list of properties all in one web site. Use any of our search facilities or featured properties and special offers to book the villa that suits you.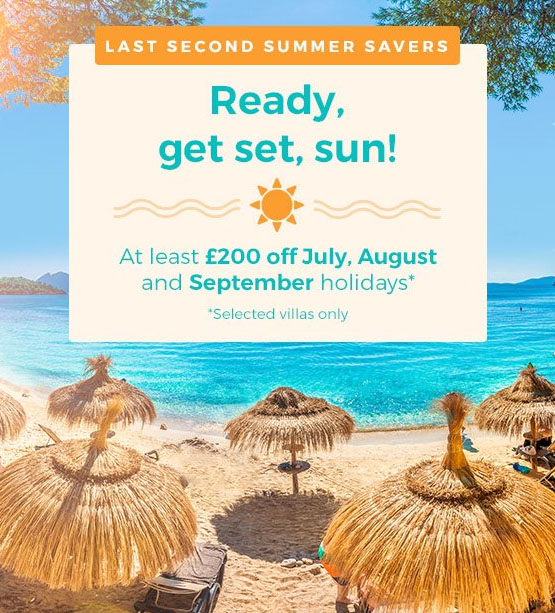 From Croatia to the South of France, set your summer in full swing on a villa holiday! With plenty of unmissable deals available, there's no time like last minute…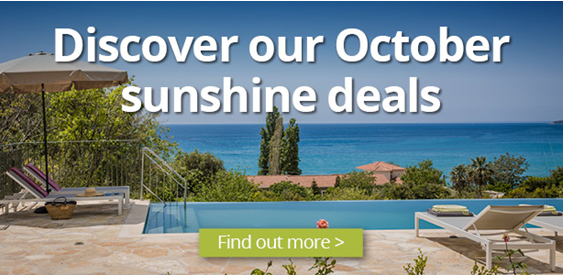 Villas great for every occasion...
Staying in a private home is the perfect way to spend your holiday with all the facilities exclusively for your use only. An ideal way to enjoy the ambience of another country whilst remaining far from the madding crowd. Whether your choice is a town house, a cottage in a village, a villa by the sea or a country manor; from a hideaway for a couple, a two or three bedroom house for a family holiday, to a mansion (or even a castle!) large enough for several families wishing to holiday together, we have a property to suit and they all have the benefit of a private pool too.
Villa Holiday Destinations
A Villa holiday gives you total flexibility to do whatevery you want to do, treating your chosen resort as home-from-home in the sun. Whether you are looking for beach villa, a countryside getaway spot or a family-friendly property, our comprehensive selection of villas with pools allows you to create your ideal holiday. Every villa has a private or shared swimming pool and barbeque, and you can also book personalised airport transfers and car rental or simply rent the villa on its own.
Villas with Style are a range of luxury villas with enhanced facilities, excellent customer reviews and also come with the enhanced benefits of a welcome grocery pack on arrival.
What could be more exciting than choosing what resort to visit on holiday? We're proud to bring you top destinations across the Mediterranean and beyond, for both summer and winter holidays, and with every type of villa imaginable. Whether you're looking for a traditional farmhouse, a modern villa with lots of activities on your doorstep in a Holiday Resort, or something extra special from our luxury range, we can arrange the ideal holiday for you.
Our Classic villas provide a warm welcome, with all the modern comforts and facilities, for anyone who's looking for that home–away from home. With the majority of our villas coming with a private pool, sunloungers and al fresco dining facilities as standard you'll love the villa lifestyle.

Our Signature villas come with all the features of a Classic villa but with those added touches to make you say 'Wow!'. From the small things like Free Wi-Fi and coffee machines to the big things like amazing views, stunning locations and manicured gardens – our Signatures are standout for a reason.

Where elegance meets glamour and every comfort is taken care of with first–class facilities aplenty, you have the chance to experience high–life living at its finest in one of our Luxury villas. With all the all the fabulous features of a Signature villa, plus opulent décor, luxury sunloungers and private ensuites – why not enjoy the finer things in life?

Enjoy the space and freedom that comes with a private villa with the entertainment and convenience of hotel style facilities right on your doorstep. From villas to apartments and even townhouses, our Holiday Resorts offer the best of both worlds!


Why Book a Villa Holiday ?
1. IDEAL FOR THE WHOLE FAMILY
Escape to the sun this summer with the whole family, or friends, with our finest handpicked properties for all group sizes – from 2 to 20!
A small hideaway in the hills or a grand property on the coast – with over 2900 villas we have something for everyone.
2. RELAX IN COMFORT
Why squeeze into a hotel room when you can enjoy a home away from home, private outdoor space and of course the swimming pool… all to yourselves.
There's no need to rush for sunloungers, or swim in pools too crowded when you choose a James villa. Only reserved for you, you get to make the pool rules.
3. PERFECT FOR SOCIALISING
Get together to dine alfresco, gather around the barbecue to reminisce about your trip to the beach, or splash around with the children.
FREE Car Hire with the BIG Holiday offer means no matter where your villa is, you have the freedom to go the extra mile.
4. CELEBRATE TOGETHER
Planning a special birthday, anniversary, or celebration? For the ultimate memorable experience, bring everyone together to mark the occasion and make memories that last on a villa holiday.
5. SIDE BY SIDE
Enjoying your own space and privacy whilst on a large group holiday is possible, with our selection of villas next or nearby to each other.
Take advantage of FREE Airport Parking. We can also arrange airport hotels, lounges and transfers too for a stress free start to your holiday.
Florida Villas From TUI
We understand your holiday is a big deal. Whether you're looking for a budget break or to splash the cash – you want to find the villa that is right for you! That's where our villa collections come in!
From cool Classics, standout Signatures right up to our lavish Luxury villas, we have the home from home for you. We even offer villas on Holiday Resorts so you can enjoy the seclusion and privacy of a villa with amenities on your doorstep!
Fun-filled days by the pool, balmy beach breaks, and barbecues on the private terrace - make these holiday dreams a holiday reality!
Within our sublime selection of villas, we've got some plush pads with your name on it if you like luxury. These desirable properties are set in stunning locations and boast plenty of space, top-notch facilities and private pools. But go one better and you can even enjoy extras such as butler service! Tempted?
An idyllic island getaway is surely on everyone's bucket list? With many of our destinations offering the perfect backdrop for a slice of island living, castaway to your own villa retreat! From big holidays with all of the family, to that intimate getaway with you and your loved one, island life is hard to beat. The deep blues of Corsica, the rugged splendour of Lanzarote, or perhaps even further adrift - where will your next 'escape it all' holiday take you?
With the beauty of the Balearics just a hop, skip and a jump away, relaxing Rhodes offering a restful retreat and the cracking climes of Cyprus perfect for that family break – these deals are enough to give you a spring in your step!
From the gorgeous Greek Isles, to the carefree Canaries and even the sizzling Spanish Costas… you're sure to find an unmissable deal, no matter what you're looking for!
Whether it's a summer spent celebrating in the culture cove of Croatia, a getaway exploring the carefree Costas, or maybe just two weeks basking in some sweet summer sun… it's even sweeter with our amazing discounts!
Eager to escape to some early summer sun? With the temperatures rising across many of our destinations, and a stunning range of villas ready and waiting for you keen pre-summer holidaymakers - it's time to check in!
We all love some fun in the sun! And when temperatures hit the highs there's nothing like a dip in your large private pool!

Whether you want that added space for some healthy volleyball competitions, that extra length to keep up with your fitness regime or simply just want more room to lounge on your lilo – we have a selection of villas perfect for making a splash!
A villa is the perfect base for a holiday, no matter what the season!
With your very own home from home offering everything you need for that all-important escape, not only is where you go up to you - but so is when!
With a multitude of dreamy destinations enjoying toasty temperatures and cool cultural delights – you can go in the hustle and bustle or away from the crowds!
And, with our season savvy guide you could be booking your 2020 break sooner than you think!
As the wet and weary winter comes to a close, we all long for the sunny season to start! And, with our destinations offering pleasant climates and plenty of adventure – there's never been a better time to jet off for some sun, sand and sea!

The season most of us look forward to, with its sizzling sunny temperatures and balmy summer evenings it's worth jet setting for some guaranteed fun in the sun! From the blissful Balearics to the gorgeous Greek Islands – where you go is up to you…

When the sun starts to set on the summer, and the cooler nights draw in, no one can blame you for wanting it to last a little longer! With many of our destinations still offering warm days including the Algarve and Canaries – who says you can't jet set in autumn?

If the cold, crisp winter isn't your thing… there's plenty of destinations ready and waiting to saviour you from the cold British weather! From the sub-tropical Caribbean Islands to a slice of the Cypriot isle, you can have a week or two with your chosen few!
From charming traditional fincas teeming with character in Costa Blanca to cool, contemporary, Canarian style villas in Lanzarote – we've got just the thing to whip those woeful winter blues into shape!
From the Greek Islands to sun-drenched Spain, we've got quality villas in some of the hottest hotspots in Europe. So, whether it's some last-minute summer sunshine or you're planning ahead for next year, take a look at these dreamy destinations…
Travel to the Greek Islands in September and you might just have picked the perfect time of year. As the crowds melt away, the days remain long and warm and the sea temperature is sheer bliss. The landscape scattered with ancient ruins tells a story laced with drama and immortal myths and the sunlight seems to dance on the many shades of blue that are so typical of this part of the world.
Summer in Spain
Glorious weather, beautiful beaches and the warmest welcome make a holiday in Spain special. In the north east, by the Mediterranean, the pine-clad hillsides that tumble down into idyllic coves draw 'aficionados' of Catalunya back to its shores time and time again. In the west, it is the Caribbean-like sandy beaches and historic cities that make Galicia such a favoured destination, whilst in the southerly climes of Andalucia the scent of orange blossom wafts through dazzling white 'pueblos blancos' and seemingly endless golden sands line the shores.
Escape the cold this winter 🌡️
Swap the winter chill for some winter sun. Pick from a getaway to the Canary Islands to charming Cyprus and enjoy toasty temperatures and a healthy dose of sun, sand and sea.
Houses with a tale to tell
Many of our houses are unique, each with their own story to tell and architectural quirks that make them special. Some are so eccentrically striking on the outside, they make you want to book your stay and delve inside.
Escape to bygone eras from history, fairy-tale dovecotes, a wine masters Maison in a medieval village or you could find yourself in a converted 16th century olive press, threshers house or perhaps a grand manor house.
A Villa For Any Occasion
Staying in a private home is the perfect way to spend your holiday with all the facilities exclusively for your use only. An ideal way to enjoy the ambience of another country whilst remaining far from the madding crowd. Whether your choice is a town house, a cottage in a village, a villa by the sea or a country manor; from a hideaway for a couple, a two or three bedroom house for a family holiday, to a mansion (or even a castle!) large enough for several families wishing to holiday together, we have a property to suit and they all have the benefit of a private pool too.
The Essential Holiday Packing Guide
We all know that 'what have I forgotten' feeling as you leave home and head to the airport.. I want your holiday to be as stress free as possible, so I have created a little guide with a few essentials for you to check over before travelling..

THE IMPORTANT STUFF
• Passports
• Boarding Passes
• Any Covid-19 Related Documents
• Directions + Arrival Information to your villa
• Travel Insurance
• EHIC/GHIC Card
• Driving Licence
• Prescriptions
• Credit Card (Essential if hiring a car)
• House / Car Keys
• Cash / Debit Card
• Water Bottle
• Glasses / Contact Lenses

ELECTRONICS
Although we all wish for a device free holiday there are some things that you might just need...
• Phone (Check with your mobile phone provider about their data roaming policy to avoid any nasty shocks)
• Headphones (For the flight if nothing else!)
• Charger
• Portable Charger (Must be packed in hand luggage)
• Electric Plug Converters
• Book (Electronic or real!)
• Laptop (For those who must work -subject to local broadband speeds)
• Phone Car Mount (It makes directions/driving abroad a little bit easier)
SUITCASE / HAND LUGGAGE OR BOTH?
Luggage allowance varies from airline to airline, which is why it is important to double check what is included on your ticket, so you can pack accordingly and avoid any unexpected hidden costs!
CLOTHES
• Capsule Items (A few basic items you can mix and match to save on valuable luggage space!)
• Swimwear
• Comfortable Shoes
• Flip Flops
• Beach Bag
• Pyjamas / Lounge Clothes
• Evening Outfits
• Sunglasses
• Cardigan / Jacket (For cooler evenings)
• Sun Hat
• Umbrella (Just in case)
TOILETRIES
Remember to pack everything over 100ml in your checked luggage!
• Sun Cream
• Toothbrush and Toothpaste
• Shampoo and Conditioner
• Skincare / Make Up
• Medicine
• Deodorant
• Hand Sanitizer
• Lip Balm
• Mosquito Repellent
• After Sun
Ppool towels and a basic hairdryer are provided at all properties - so there's no need to use up luggage space or risk exceeding strict airline baggage allowances.

TRAVELLING WITH CHILDREN
Packing for yourself can be stressful enough but packing for little humans too can add an extra stress... here are a few essentials!
• SPF 50+
• Children's Medicine
• Plasters
• Colouring Books + Pencils
• Toys
• Cuddly Toy (Make sure you don't forget this one!)
• Bath Toys
• Playing Cards
• Change of clothes
• Sun Hat
TOP TIP: Packing cubes are a great way to maximise luggage space
TRAVELLING WITH A BABY
All of our villas provide at least one highchair and travel cot on request, so there is no need to worry about those!
• Nappies / Nappy Bags
• Nappy Cream
• Biodegradable Baby Wipes
• Baby Carrier / Stroller (Check with your airline for regulations)
• Bottles / Steriliser Tablets
• Snacks
• Breast Pump
• Fruit Pouches / Baby Food
• Bibs
• Baby Monitor
• Muslin Cloths / Blanket
• Sippy Cup
• Talcum Powder