Crete Villa Rental Holidays 2022/2023
By far the largest of the Greek Islands. Crete is the most southerly Greek Isle and as a sun, sea and sand destination it is hard to beat, with fine beautiful sandy beaches scattered throughout the island. If its history you like, then Crete is full of world class archaeological sites. Don't miss an excursion to the Samaria Gorge with its fantastic scenery.
One of the most renowned Greek Islands with its charming cities, historic heritage and beautiful beaches, it's no wonder this has been a popular choice for holidaymakers in recent years. Throw in gorgeous Mediterranean climes and magical family times and it'll be one to remember!
Crete Villas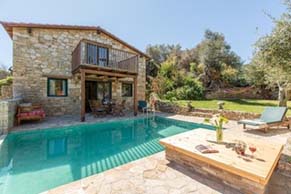 Sleeps up to 4
This beautifully restored stone cottage nestles in a gorgeous setting only a ten minute drive from amenities and great beaches. Characterful, open plan living, a lovely garden with both sunny and shady spots and a pool in full view of the terrace make this a super choice for a couple or family with children.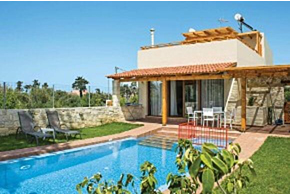 CHANIA, CRETE
Sleeps 4
Ideally located within walking distance to the bars, tavernas and shops of Platanias, Villa Lemonia is one of three holiday villas with private swimming pools. Villa Lemonia has been well designed, and furnished to a contemporary modern style throughout, offering an open plan living area, with large patio doors that lead out to a covered terrace, and pool area.
Crete Resorts