Fuerteventura Villa Rental Holidays 2023/2024
Fuerteventura is the most easterly of the Canary Islands making it so close to Africa, in fact, it is only 60 miles from the coast of Morocco. Due to its close proximity to Africa, the sands of the Sahara desert have been depositing itself on the Fuerteventura coastline for thousands of years, making the beaches some of the most stunning in the world. Another benefit of the island being so close to Africa is that on average, it boasts over 320 sunny days a year and has a great spring like temperature all year round. During the summer months, it can get as hot as 28c.
Fuerteventura Villas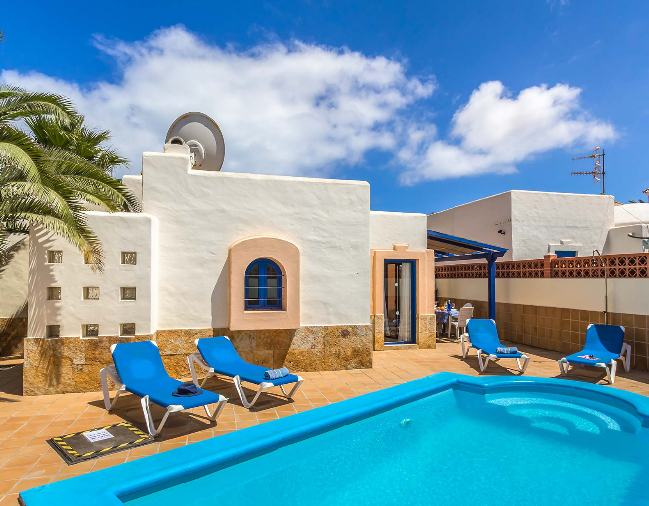 Corralejo in Fuerteventura
Sleeps 4 | 2 Bedrooms | 1 Bathrooms
Casa Juan is the perfect villa for those who do not wish to hire a car which is conveniently located in a quiet residential area of Corralejo. In just a short stroll you will reach the centre of Corralejo where you will discover a variety of restaurants, shops and bars. A little further away, the spectacular National Park sand dunes can be found within a 15 minute walk, a paradise for surfers and windsurfers. This two bedroom property is designed in a Moroccan style and set on one level and is well furnished throughout.
Fuerteventura Resorts