Florida Villa Rental Holidays 2023/2024
Villas With Pools offers great villa accommodation in Florida, in a huge selection of Florida holiday villas and accommodation. We understand what different people want from a villa holiday. Some holidaymakers just want to get out and about, to the beach, market, or countryside; so our cheap holiday villas in Florida are always popular with those looking for a bargain villa. Family villas in Florida and self-catering villas are also popular with those looking for a no-frills holiday villa, in order to dedicate more time to the cultural experience; or to just shop, work on your tan, and have fun! . A luxury holiday villa in Florida is the perfect secluded hub for a wider exploration of the region.
Home to magic kingdoms, 825 miles of beautiful beaches and national parks that kick others to the curb - Florida is more diverse than ever before. The 'Theme Park Capital of the World' is the honeypot that draws in 90 million-plus annual visitors, and yet they only scratch the surface when it comes to attractions. Throw in its astounding value for money, and it's a no-brainer that families return year after year.
Our unbeatable choice of Florida villas and the best selection of airlines are hard to beat...

Florida Villas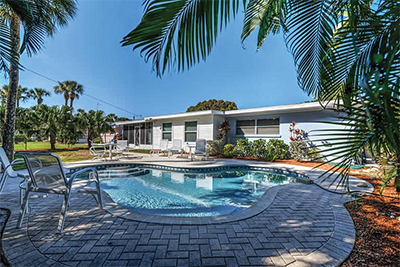 ANNA MARIA ISLAND, GULF COAST
sleeps 4
This very private two Bedroom property with lush landscaping really is a tropical treat. The villa features a large, open and airy floorplan and is located minutes from the beach and local restaurants and shops.
HIGHLANDS RESERVE, ORLANDO
sleeps 6
Oxford House is located within a short stroll of the clubhouse and golf course on Highlands Reserve. With views from the private pool of the woodland areas, relaxation will come easily in this villa.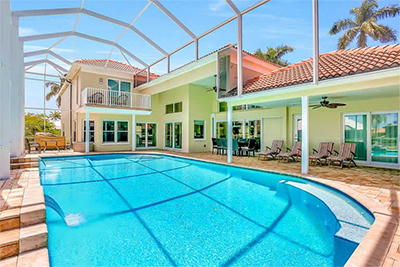 MARCO ISLAND, GULF COAST
sleeps 8
Located on the lovely Marco Island, this stunning four bedroom and three bathroom home is situated at the end of a quiet and private cul-de-sac and only a few minutes from the beach.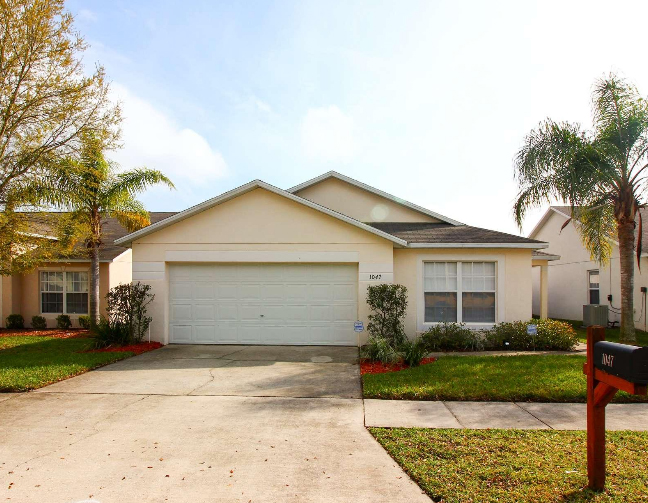 Disney Area and Kissimmee in Orlando - Florida
Sleeps 8 | 4 Bedrooms | 2 Bathrooms
All of our Disney Area villa resorts are situated within a 30 minute drive of Walt Disney World Resort, providing an ideal base close to the excitement of Orlando. The Disney Area standard villas offer very basic but comfortable furnishings with well-equipped American style kitchens as well as your own private screened pool. Located in established communities such as Southern Dunes and Four Corners around the Disney area, each property is of a similar style but may vary in layout over 1 or 2 floors and furnishings..
Florida Resorts