Skopelos Villas 2023/2024

Skopelos is the largest island in the Northern Sporades group, yet remains charmingly untainted by mass tourism. Lush green hillsides carpeted with pine and olive trees sweep down across the countryside, earning Skopelos its worthy title of 'the Emerald of the Aegean'. Its pretty white-washed houses spill in layers down the hillsides giving a truly Greek scene whilst the dense pine forests provide a beautiful backdrop for olive groves and wonderful plum, almond and citrus orchards. Days can be spent exploring the wonderful interior of the island, lounging on lovely sand and shingle beaches and discovering pebble coves. This unspoilt island is reached from the neighbouring island, Skiathos.
Skopelos Villas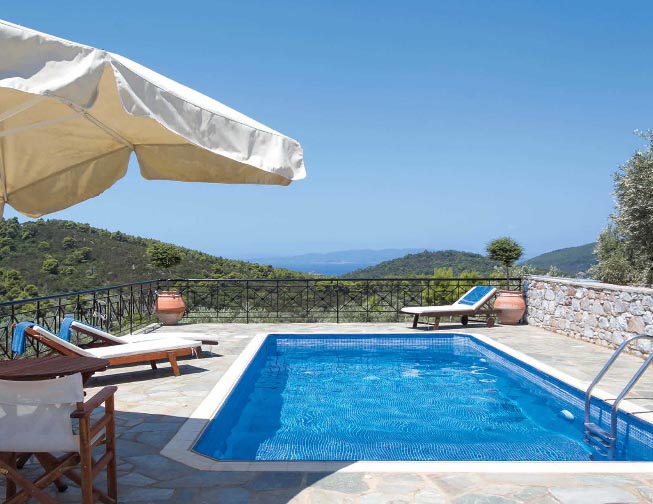 Alikias in Skopelos
Sleeps 4 | 2 Bedrooms | 2 Bathrooms
Nektaria occupies a wonderful peninsula location boasting fabulous views of the sea as well as the nearby islands of Skiathos and Evia, while amazing sunsets can be enjoyed from both the balcony and pool terrace. Set in a private position amongst olive groves and lush green countryside, Nektaria provides the perfect place to enjoy a relaxing and secluded holiday. 
Skopelos Villa Holidays