Cala En Porter Villas 2023/2024

Situated upon the southern coastal area of Menorca, Cala En Porter is the perfect place for your villa holiday. This resort is picture-perfect, with high cliffs overlooking the turquoise waters that dip down into a calm, sandy beach. A great selection of restaurants and shops are dotted throughout the resort, all easy accessible along beautiful white-washed streets. Your holiday will get started in no time at all as the airport is just a 20 minute drive away! For those looking for an unforgettable holiday, this calm and family-friendly resort is perfect.
Cala En Porter Villas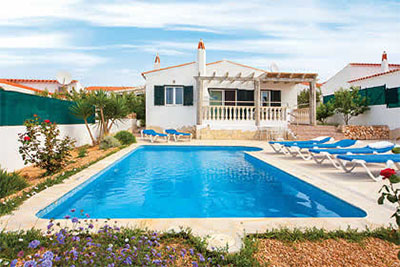 CALA EN PORTER, MENORCA
sleeps 6
Well appointed throughout, this modern villa benefits from distant sea views and is situated in the popular area of Cala en Porter, close to the resort amenities which include restaurants, bars and shops.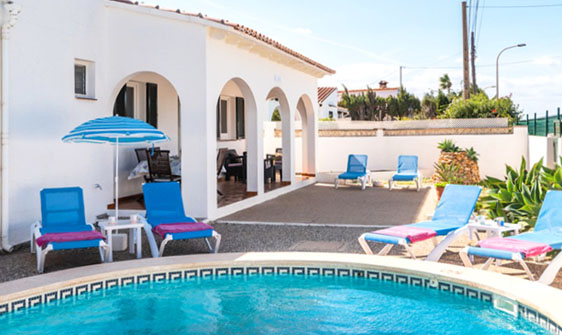 CALA EN PORTER, MENORCA

Sleeps 4 | 2 Bedrooms | 1 Bathrooms
Villa Dulcesol, as the Spanish name suggests, enwraps the sweetness of the sun into one pleasant Menorcan getaway. If you are looking for a Spanish sojourn based in the bustling town of Cala En Porter then Villa Dulcesol offers a private pool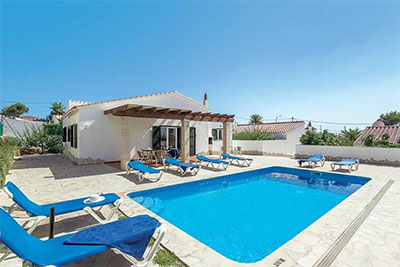 CALA EN PORTER, MENORCA
sleeps 8
Villa Ingrid is perfect for creating those precious holiday memories as it provides guests with privacy in your very own villa with private pool, whilst only a 15 minute walk from shops, restaurants, bars and the lovely sandy beach of Cala en Porter.
Cala En Porter Villa Rentals