Luxury Villas 2023/2024

Pure Luxury Villa Holidays
For an extra special holiday, nothing less than luxury will do.
Intrigued by truly exceptional style and comfort on your villa holiday? Discover our new Luxury e-brochure, downloadable instantly, with inspirational destination features and select luxury properties.
What's more, 2017 luxury holidays enjoy Free Meet and Greet, or On Airport Parking* – all yours for a low deposit of £100 per person**.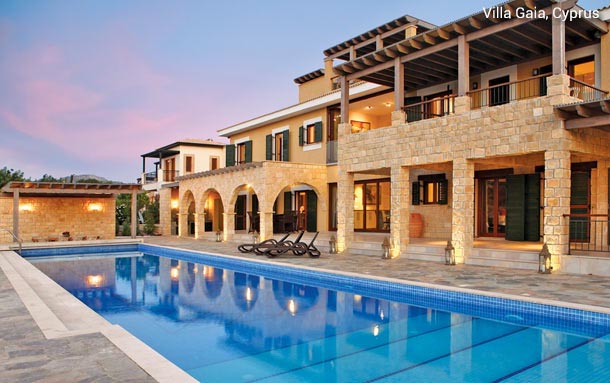 The most desirable villas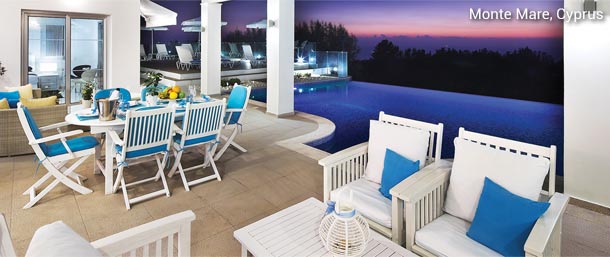 With plush interiors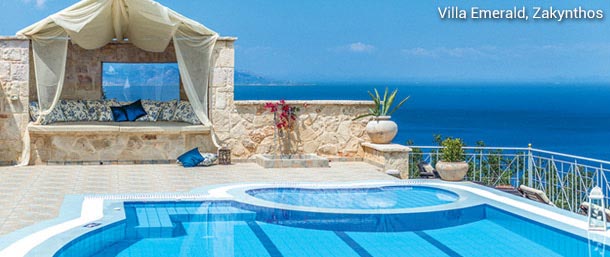 Pools with a view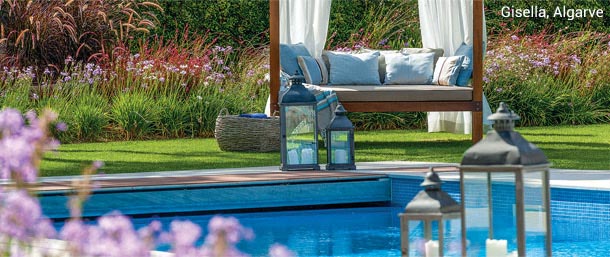 The ideal place to watch the sunset
Luxury Villa Holidays Online
Welcome to the first online guide to our Luxury Villa Holidays, showcasing a handful of our most exclusive villas to inspire your holiday browsing. With over 170 magnificent properties on offer in our Luxury range across Europe and now the James Villas main website Caribbean islands, the choice is truly exceptional. Simply click on any of our guide's featured villas to find out more, or search the Luxury Villa Destinations on to discover the perfect Luxury villa for you.
Waking from a peaceful slumber to the gentle sound of waves swishing against the bow of a passing yacht, there's a delicious sense of anticipation over what another blissful day on the Caribbean island of Antigua might bring.
Pad across the cool marble floor to throw open the louvred French doors of your sumptuous villa and reveal the most enchanting of panoramas. In the foreground are the tropical gardens of your idyllic island hideaway, while shimmering turquoise waters, sprinkled with the dazzling sails of luxury craft, lap gently at the sugar-white shore and a warm breeze fans the nearby palm fronds.
On the clifftop above the harbour here, the traditional Sunday evening shindig will be getting underway. The world-famous Shirley Heights barbecue party kicks off to the infectious beat of a live steel band, rolling on well past sunset with musicians, locals and visitors revelling in mouthwatering street food, cold beers and good-natured merriment.
Back at your beautiful beach house, there's time for a nightcap under the stars on the poolside patio, the rhythmic chirping of crickets and the soft whisper of waves on the water's edge the only sounds to be heard.
Tomorrow, perhaps a kayaking trip, zipwire adventure or a round of golf might fit the bill… Or you may choose to simply chill with your companions in the stylish surroundings of your wonderful villa, book in hand, drinks on ice, that stunning view the perfect backdrop for a truly memorable luxury Caribbean holiday.
Among the great joys of staying in our Luxury villas is the chance to experience some of the most stylish interiors around, from sleek, contemporary minimalism to the ultimate in sumptuous comfort. With rest and relaxation such key ingredients for the perfect holiday, a luxury bedroom becomes a serene sanctuary where you can really unwind and enjoy the most peaceful of sleeps.
Always beautifully presented, the master bedrooms in our range of Luxury villas are individually styled and appointed to the highest specification, many with dressing rooms or walk-in wardrobes and all with a luxurious en suite bath or shower room.
Typical features include floor to ceiling French windows, immaculately tiled floors and soft, atmospheric lighting. With a supremely comfortable bed draped in the finest bedlinen, adorned with invitingly plump pillows, turning in for the night after an active day in the sunshine is sheer bliss…
After a restful night, waking up can be pretty special too. As most of our Luxury villas enjoy wonderful views over the sea, golf course or surrounding countryside, you might enjoy a pot of tea on the balcony as you savour a spectacular sunrise, contemplate an early morning dip in your private pool below or just relish the chance to lose yourself for a while in the pages of a good book.
Whether you opt for a Spanish classic such as the very regal Casa Abelia on the Costa del Sol's prestigious Sotogrande Estate, or the vibrant elegance of a Spa Villa overlooking Crete's stunning Bay of Mirabello, with a Luxury holiday villa you can make yourself completely at home throughout your stay, retreating to the comfort of your chosen room to rest, nap or bathe whenever you wish. With no pressing engagements, no timetable and no one to please but yourselves, you're assured of a relaxing holiday, and the sweetest of dreams.
That magical blurring of blue sky and sea is one of the great draws of the coast, guaranteed to soothe and relax. With your private pool placed at just the right angle, you can immerse yourself in this stunning panorama with a refreshing dip whenever you please.
In the James Villas Luxury range you'll find magnificent pools in some of the most spectacular settings imaginable. Infinity or Roman-style, freshwater or saltwater, whatever the location there's a wonderful sense of relaxation in admiring a breathtaking view from your own private pool.
Those in search of a romantic retreat with the space and freedom of a private villa will be delighted to discover a large number of spectacular one and two bedroom properties in our Luxury range. Specially selected for their exceptional attention to detail, exquisite design and idyllic location, they're perfect for couples, especially honeymooners, looking to unwind and spend quality time together away from the crowds.
It's the thoughtful touches, such as an elegant shaded day bed placed beside your private plunge pool, his and hers twin basins in the ultra-luxurious bathroom, or a super-king size bed adorned with the finest of silks, that give these fabulous villas a truly romantic edge.
Glorious views come as standard, whether over a breathtaking bay or harbour, the fairways of a prestigious golf course or the flourishing orchards and olive groves of the surrounding countryside. As night falls, it's hard to beat the magic of a shared nightcap beside the pool, twinkling lights in the distance and a star-studded sky overhead.
Fortunately, there's no need to deny yourselves the fantastic benefits of a luxury resort in order to enjoy the privacy of your own villa. Many of our smaller Luxury villas and apartments are resort-based, with access to tennis courts, golf courses, watersports and gyms, not to mention indulgent spa treatments to enhance your sense of wellbeing during your stay. With some of the area's best restaurants on your doorstep, and even the option of haute cuisine served in the privacy of your villa, you really can have your cake and eat it.
From the enchanting Executive Spa Villas at Crete's gorgeous Elounda Bay to the contemporary private villas within Parga's Salvator Spa Hotel on the Greek mainland, the glamorous residences at Tenerife's Royal Garden Villas to the exclusive townhouses at the Algarve's Pine Cliffs Resort, you'll find plenty of choice for an intimate, romantic escape.